Josh Getzler
Today was one of those where the astonishing range of the writers I work with came out in force. It reminded me why this job, with its stress and never-shrinking inbox (Summer Slowdown? HA!) is so consistently fascinating.
Today, over the course of nine hours, I dealt with the following people and events:
1)      A new author, who wrote a wonderful young adult novel filled with angst, poetry, and first love, agreed to let me represent her. When Danielle gets back from vacation she will dance, since she put this novel on my desk and said "READ THIS." It's called My Pablo Neruda Summer. Watch out.
2)      While I was on the phone with New Client, I was handed an envelope from Putnam, with a first copy, hot off the presses, of Todd Moss's The Golden Hour. It's always such a thrill to hold a first copy, and this one stands to MOVE.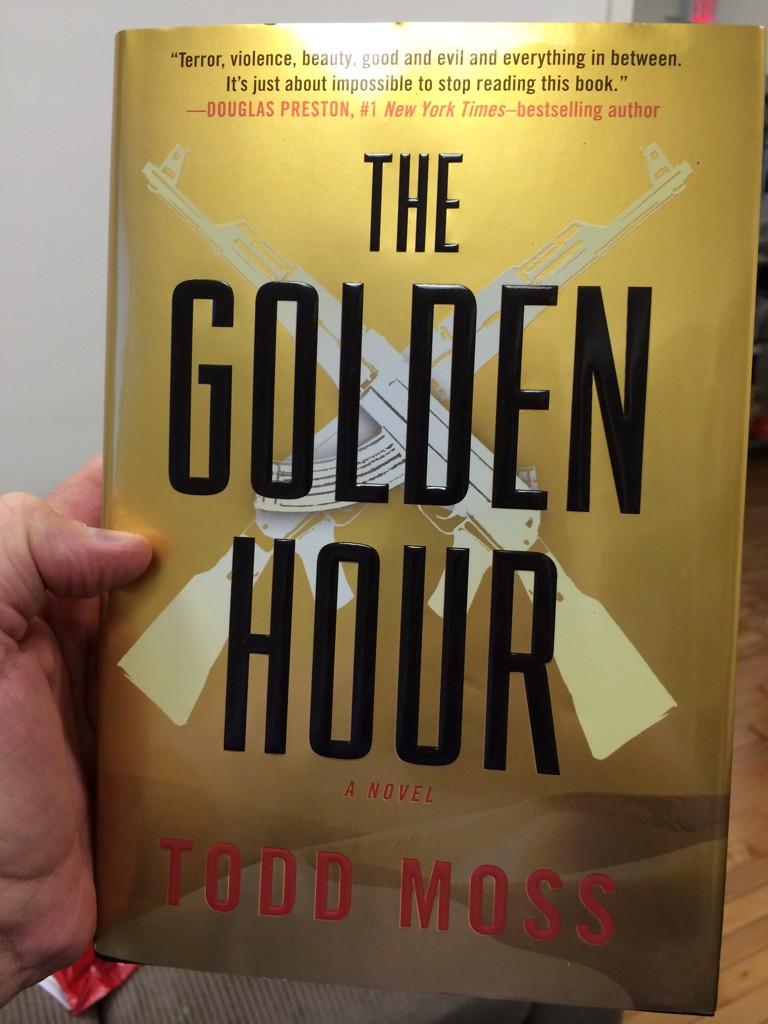 3)      Once off with New Client, and done tweeting the picture above, it was time to go to a meeting at Oxford University Press with a client, Professor Jenna Weissman Joselit, whose examination of America's fascination with the image of the Ten Commandments is going to come out in 2016. I was not simply the least intelligent person in the editor's office; I felt rather that I was the least intelligent person in the building. On the way out I stopped for a moment at Tim Bent's office. Tim, who's now been editing at Oxford for many years, was a classmate of mine at the Radcliffe (now Columbia) Publishing Course in the summer of 1990. We realized that there might not be more than one other member of our class (Random House editor Jordan Pavlin) who made publishing his or her career. And I took a 13 year sabbatical!
4)         On my return I had meetings with our summer interns, one of whom was updating our editor database (editors change houses a LOT!) and was getting started on a new project to track foreign sales of Geoff Rodkey's new, hysterical middle grade series The Tapper Twins, whose imagery is slightly less elevated at times than Jenna's (dead fish in knapsacks, half-eaten cronuts…). Coincidentally, that was followed by a call from Geoff himself, with some questions about the second in the series.
5)      Finally I had a chance to work on some emails. It was 4:30. These ranged from confirming a visit from the talented young writers from Writopia, to organizing a drop-in from Dead Guy Guru Jeff ("EJ Copperman's CLOSE PERSONAL FRIEND") Cohen, to downloading a new contract to asking for a new author to send me her debut Young Adult novel about teenage angst and love in 18th Century France. A lovely bookend to an always-interesting day.
And the inbox remains full.